Wax Removal
At Monmouthshire Hearing we are proud of our level of professional care; something that we believe sets us apart.
Our wax removal services are carried out by Helen or Lesley, RHAD,FSHAA of Monmouthshire Hearing Centre, a caring professional company specialising in all aspects of Ear Care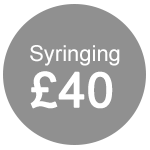 Irrigation ( Syringing) is the most commonly known wax removal method which involves water clearing the wax from the ear. Syringing is a painless procedure, but your ear may feel strange as the water is squirted around your ear canal!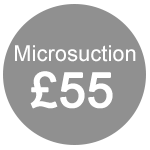 A safe, pain-free method of ear wax removal used by ENT (Ear,Nose and Throat) consultants. Microsuction is a wax-removal technique which uses a binocular operating microscope, which allows the practitioner to see deep within the ear. A low pressure suction device is then used to remove the ear wax; it acts as a mini vacuum, but it is painless and effective. This technique means we can always see what we are doing & can ensure the process is as comfortable as possible